The 22nd China International Petroleum & Petrochemical Technology and Equipment Exhibition was held in Shenzhen World Exhibition & Convention Center from July 28 to 30, and FCourier Aviation was presented as the only UAV complete aircraft manufacturer and system provider.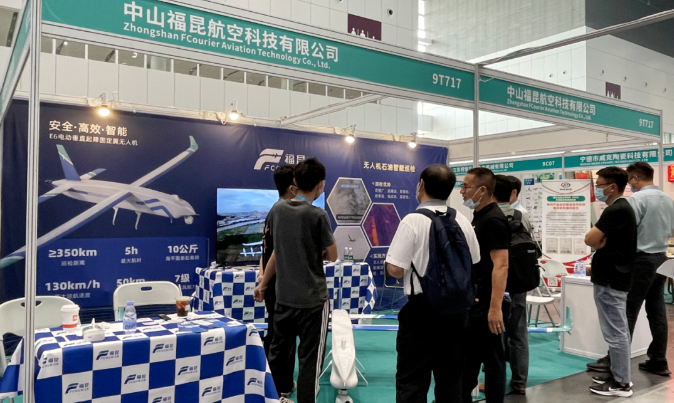 In this exhibition, FCourier Aviation exhibited the E6, a pure electric vertical take-off and landing fixed-wing UAV with unique patented technology of retractable rotor.
The E6 has the characteristics of large load capacity, long endurance, long range, normal takeoff and landing in complex environment, etc. It can be equipped with 30x zoom visible and infrared dual light pods, with shouting device to carry out all-weather aerial inspection of oil fields and oil pipelines, timely find abnormalities and stop oil theft and other illegal acts. At present, E6 UAV has been widely used in the field of oil inspection.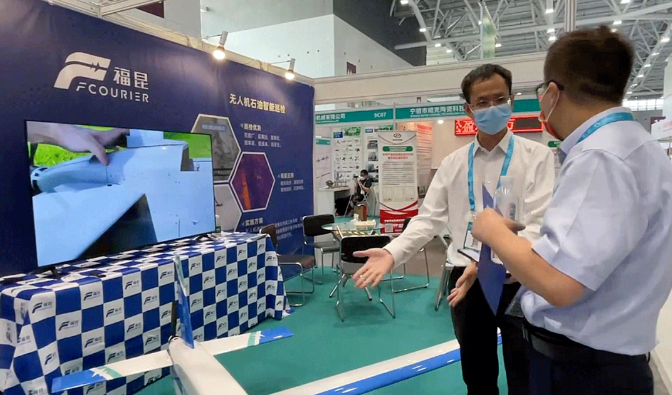 E6 attracted the interest of exhibitors and visitors, who came to consult and take photos. The staff of FCourier on site also gave detailed explanations to the people and enterprises who came to ask questions.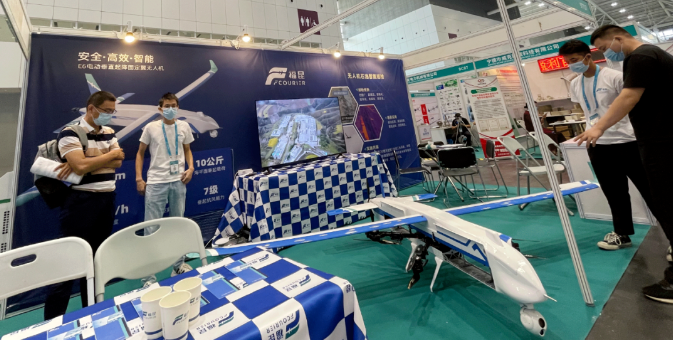 With the rapid development of the petroleum and petrochemical industry, the requirements for automation, intelligence and informationization of oil inspection are also getting higher and higher, and the use of new intelligent equipment such as drones to replace traditional manual inspection has become an inevitable trend for future oil inspection.
FCourier Aviation, together with its industry partners, has been using E6 drones to carry out inspection and patrol services for many domestic oilfield customers. Recently, FCourier Aviation has also reached a preliminary cooperation intention with Saudi Aramco, the world's largest oil production company, through local partners, to carry out pilot E6 UAV oil pipeline and oilfield inspection services, which is expected to further broaden the field of cooperation.