On the morning of May 26, Zhuhai Xiangzhou District successfully carried out the 2022 Xiangzhou District Flood and Wind Emergency Trainingat the Haitian Post station. Gao Shulin, Secretary of the Party Committee and Director of Zhuhai Emergency Management Bureau, and Luo Gongde, Standing Committee Member and Minister of Armed Forces of Xiangzhou District, visited the scene to give guidance.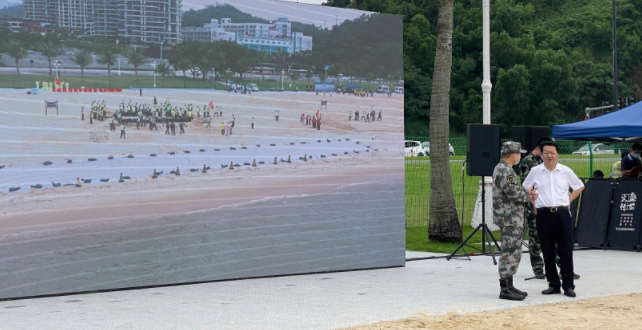 The exercise brought together 24 large joint formations of about 300 people from towns and streets, water, city management, fire departments and civil rescue organizations, mobilizing large fixed-wing drones, high-powered mobile pumping, water robots, rubber boats, drainage tanks, drainage robots and other high-tech equipment to participate in the exercise, from the "Sea, Land and Air" multi-dimensional rescue exercises, providing strong scientific and technological support for emergency rescue.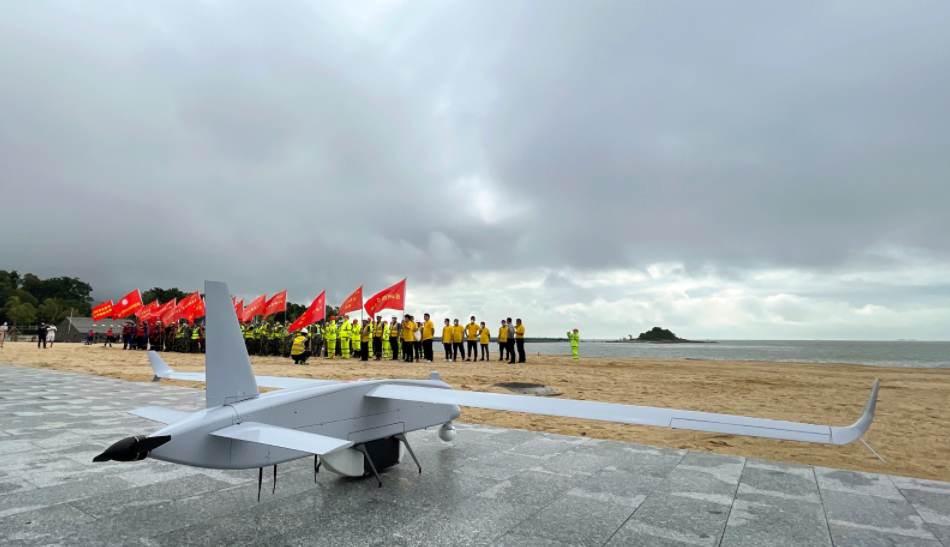 In this exercise,FCourier E6 UAVs showed their skills in searching large areas of the sea, throwing life-saving supplies and shouting at high altitude.
At 10:00 a.m., 2 FCourier E6 drones took off one after another.
One of the drones was tasked to conduct a large area search of the sea, and the images taken by the dual-light pods on board the drones were transmitted to the command screen in real time to help the center fully understand the situation and make quick and scientific decisions.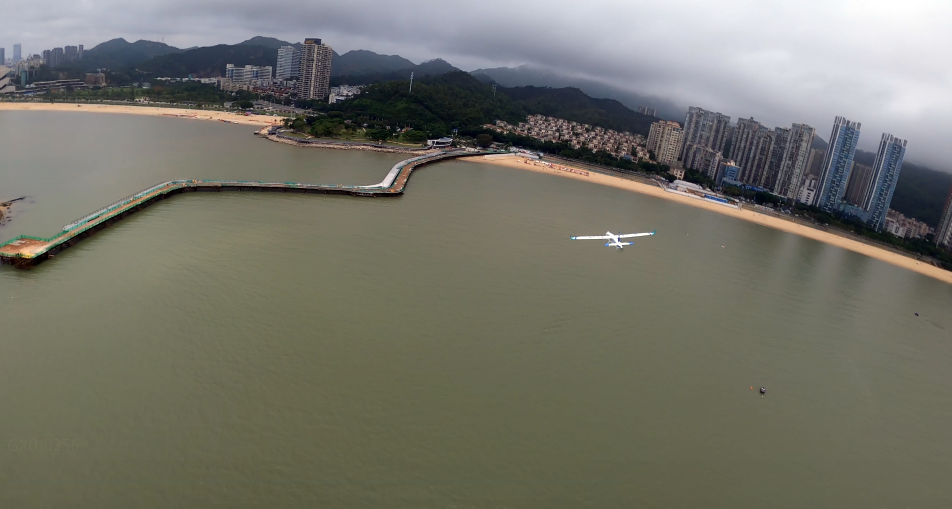 Another drone carries a high-altitude shouting device and life-saving supplies, flying over the designated area, using the shouting device to calm the people in the water, and throw the life-saving supplies to the people in the water.