Recently, a city Public Security Bureau anti-smuggling detachment received news that a suspected smuggling gang was operating around a sea island. The anti-smuggling detachment quickly responded, scientific deployment, unified dispatch of police forces around the joint, using the form of air-sea coordinated operations, decisive strikes, effective crackdown on smuggling illegal and criminal activities.

In this operation, the detachment called the FCourier E6 UAVto track the target illegal vessel throughout the whole process, providing a basis for decision making in the pursuit operation.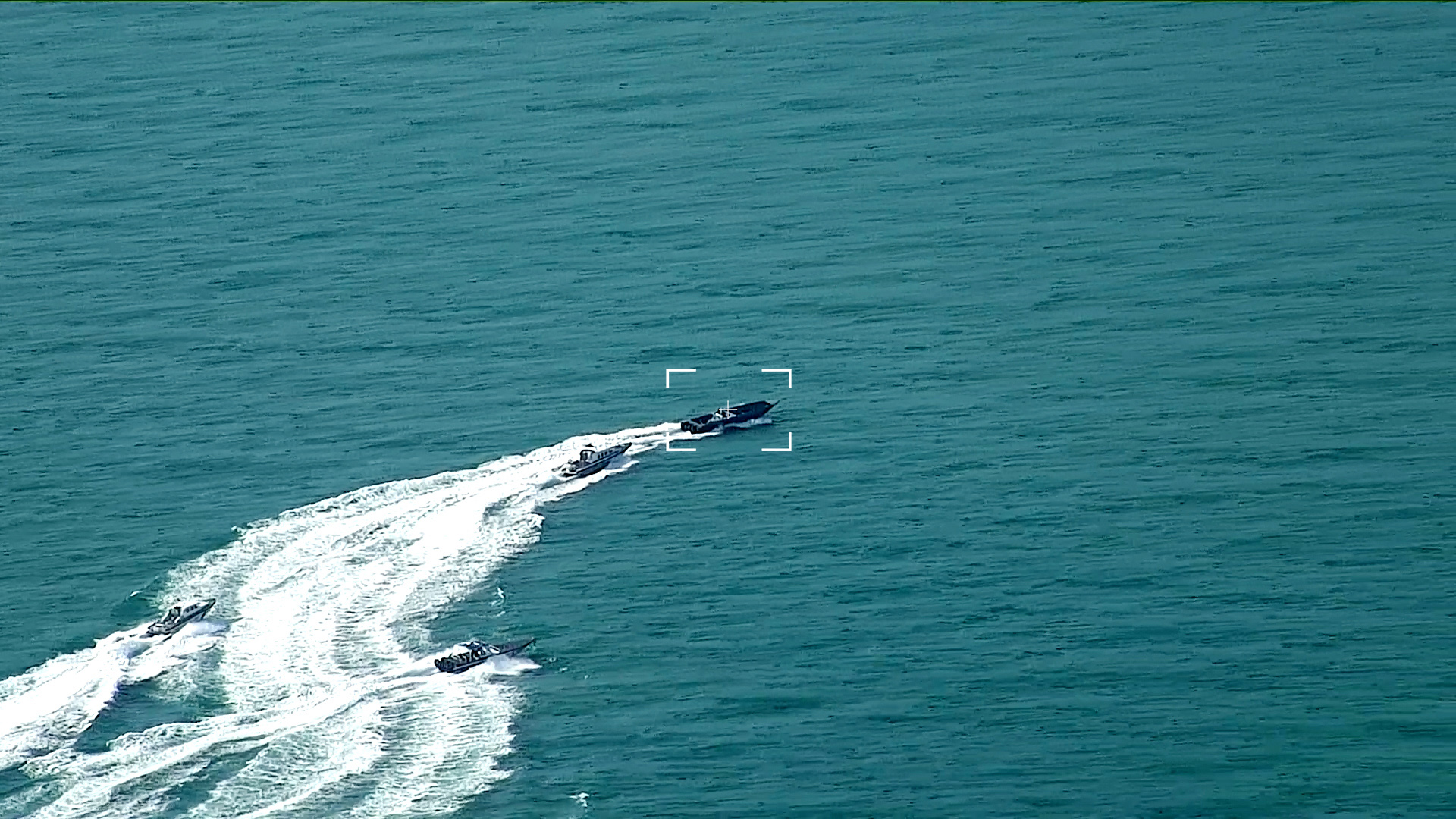 The E6 is a long-endurance vertical takeoff and landing fixed-wing UAV developed and produced by FCourier . The model adopts a unique patented technology of retractable rotor blades, which can greatly reduce the flight resistance of the aircraft during cruise and effectively enhance the range of flight time. In this mission, the UAV needed to do a lot of maneuvers throughout, and the duration of the operation was about 1 hour and 50 minutes, and there was still nearly 50% remaining power when it returned to land.




With a maximum speed of 140km/h and a 30x ultra-zoom EO payload, the E6 is able to keep a clear lock on the "Speed boat" and ensure that the target will not be lost. The images are transmitted back to the command center in real time, providing immediate and scientific basis for the command center's decision making and deployment.

In addition, the UAV high-altitude inspection has a wide coverage, concealment and other characteristics, in the early target monitoring, detection of the surrounding environment has obvious advantages, it is not easy to "Act rashly and alert the enemy", for the subsequent crackdown to carry out more time.
It is because of the characteristics of long endurance, wide coverage, concealment, high safety, stable performance, etc., Fcourier E6 electric vertical take-off and landing fixed-wing UAV currently has a more mature application in different departments such as public security and emergency response around the world. The future vertical fixed-wing drones for anti-smuggling, sea patrol, risk monitoring, aerial throwing and other complex scenarios will be a trend, Fokun will continue to improve their technical capabilities, for vertical takeoff and landing fixed-wing drones in various fields of application of better solutions.